LIVE MUSIC is undoubtedly the most enjoyable and interactive way to get your wedding guests up on their feet once the formalities are out of the way. But how do you decide which band to go for? Aren't they all the same?
In this post I've attempted to answer some of the main questions you may be asking as you navigate the colourful world of wedding entertainment.
What's the difference between all these wedding bands?
The majority of people want "a good mix of music" at their wedding reception and, strangely enough, this is what most wedding bands play. After a quick scan of some wedding band repertoires you'll quickly notice a lot of them play the same "classics everyone will enjoy" and claim to be "one of the UK's best wedding bands". So what really makes each act different?
Most professional wedding bands play a variety of tried and tested songs that lie somewhere on an enormous musical scale, spanning from pure cheese at one end to hard rock anthems on the other. Some wedding bands lean more towards the pop/chart hits side of this spectrum whilst others cater more to the indie-rock audience. Many bands even focus exclusively on one or two specific genres whereas others spread themselves right across the board.
To understand where a wedding band fits on this continuum, spend a bit of time getting to know them. It's not always possible to see them perform before your wedding – the busiest wedding bands rarely get a chance to play public gigs – but read through their testimonials to see what other couples have to say about them and watch all of their promo videos.
If you look hard enough beyond their cool profile pictures, each band has its own unique character and sound. Music HQ has given each of its acts their own distinctive page to showcase their unique style and give you some sense of what they are about.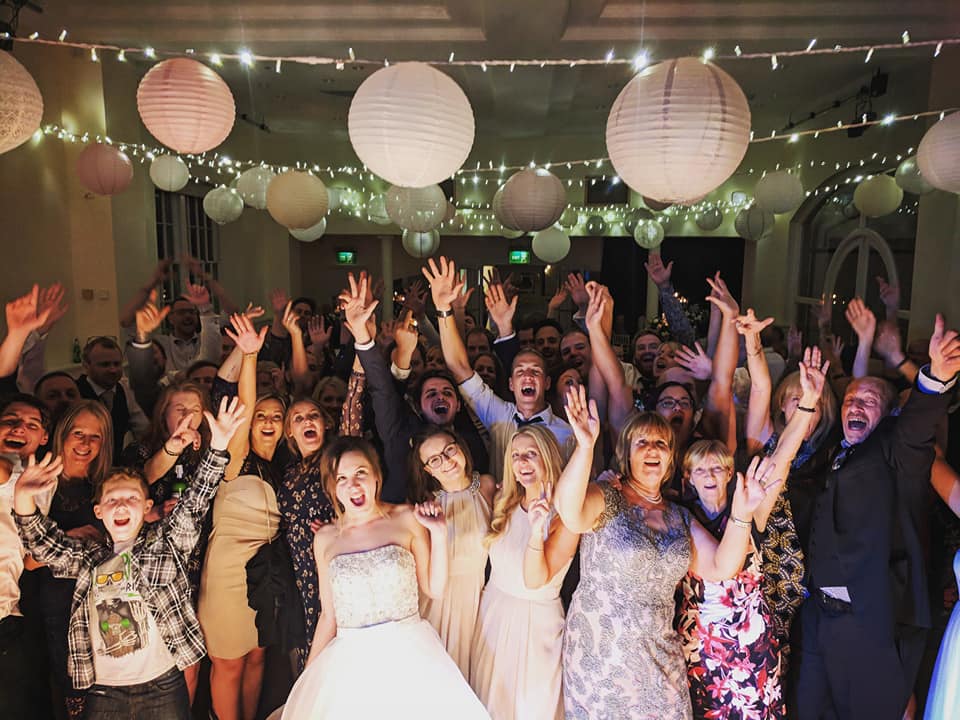 Do all wedding bands follow the same format?
Big ones, small ones… Wedding bands comes in all shapes and sizes. Think of your classic "Beatles" line-up and then go from there. 3, 4 and 5-piece bands tend to be the norm but there really is no limit to how many musicians you can hire to play at your wedding party.
A lot of bands can split their set up in a way that feels like two different bands performing one after the other e.g. a lighter acoustic set to start the proceedings and then a lively electric set to end the night. This is great if you want to ease into things more gently before letting rip. Talk about a split personality!
A few bands can even add or drop members depending on the available space or the size of the crowd. A great example of a band like this is iPop, who offer a core line-up and then give clients the option to add on extra musicians or even glamorous dancers if desired. This enables them to perform at any size wedding, from intimate shindigs to the most enormous celebratory events.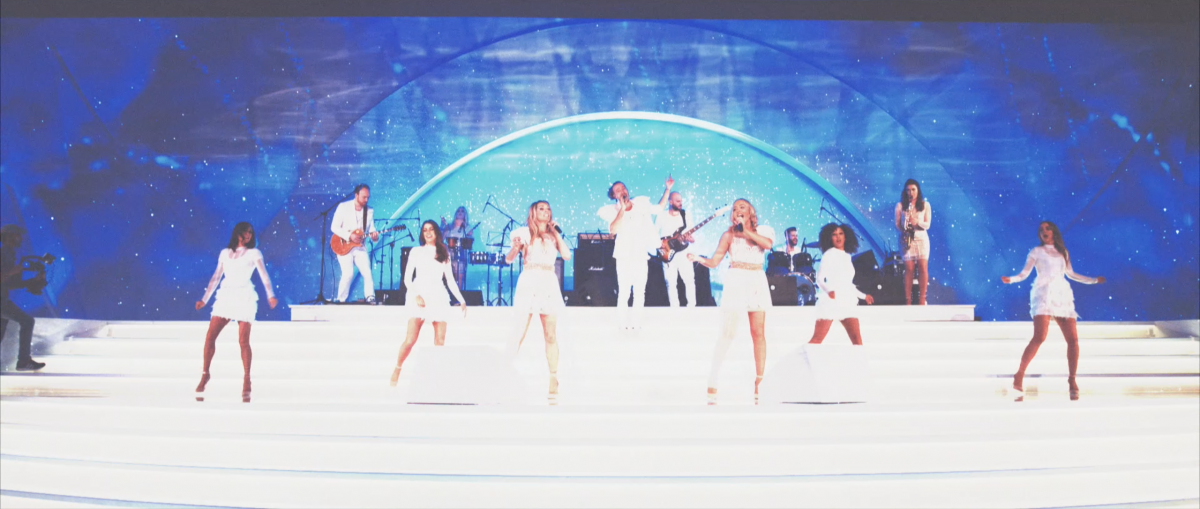 What if I don't know much about music? How do I decide if a band is suitable for my wedding?
How does a non-expert decide if a band is any good?
One of the most common reasons a band gets booked is because people like the singer's voice. Forget all this auto-tuning rubbish you hear in the charts. A great singing voice – whether it's as smooth as silk or as husky as a seasoned rock God – will enthrall an audience and keep them hooked from start to finish.
After a few listens to their soundbytes, you'll soon know whether you like a singer's style or not. If a particular voice really resonates – if they just gel with you – then you may have found the perfect wedding band.
Don't panic if your knowledge of music is really close to 0%. Most people have no formal education in music other than what they've experienced on a day-to-day basis and simply "know what they like". It's rare that a wedding band will include any obscure or self-indulgent numbers in their set – unless you ask them to. If you let a band know what sort of atmosphere you are after then they will know the right songs to play to achieve this. They are the experts after all!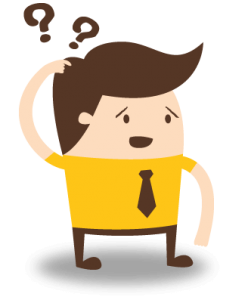 What about sex?
Maybe later, yeah? Anyway, back to wedding bands… There's a nice mix of male and female wedding singers out there. Some groups even have both! It's worth thinking about whether you have a preference, but in all honesty, most male-fronted groups will incorporate a number of popular female-voiced songs into their repertoire and vice versa, so don't get too hung up on this detail.
Can Music HQ help me find the perfect match?
Yes. Music HQ is the wedding entertainment equivalent of Tinder. If you provide enough information about the type of band you're after and the types of songs you love then a dedicated Music HQ team member will happily select a range of suitable matches for you to choose from. Just send a message via the contact page to get the ball rolling.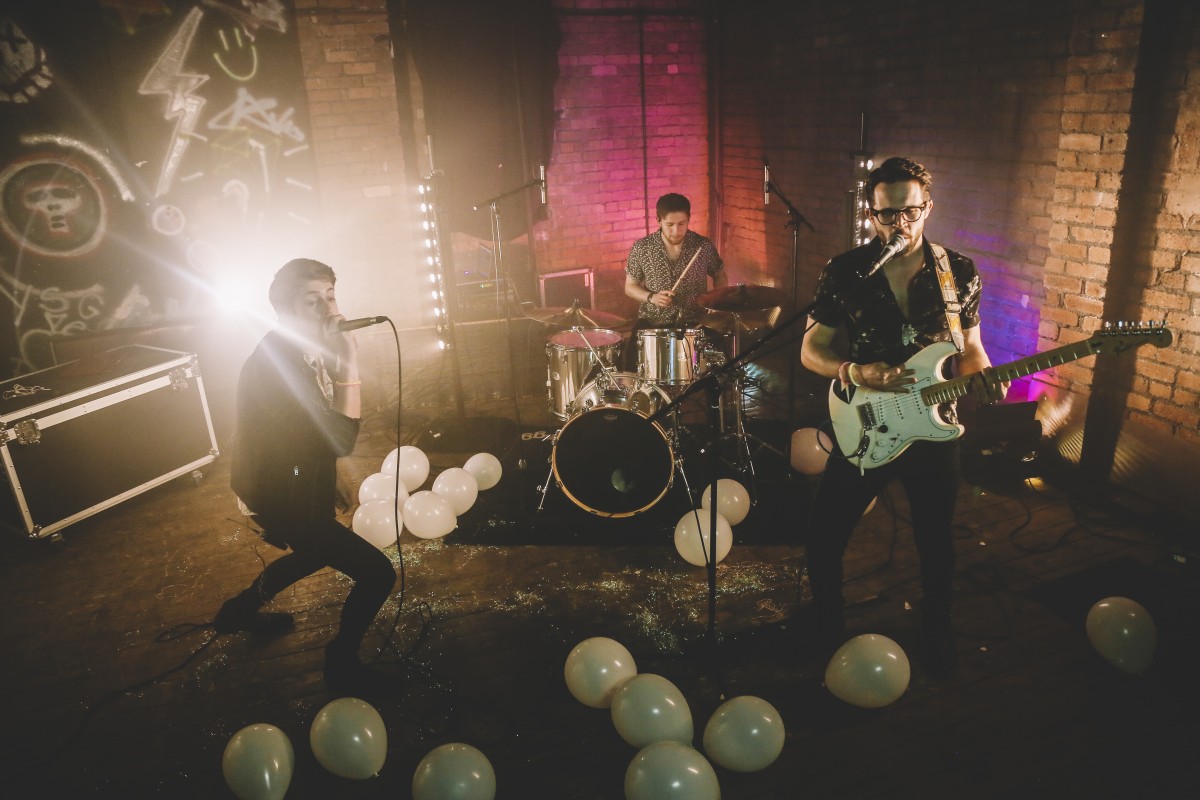 I have quite a specific taste in music. Surely my opinion is the most important for my wedding?
You could just hire a tribute band that plays everything by your favourite artist, but before you do this I'd seriously urge you to think about your guests and consider whether this music is likely to appeal to them. Booking a Megadeth tribute band for your wedding reception might seem like a fun idea, and by all means do this if it is what you really want (*makes the sign of the devil*), but remember, there's a reason why specific genres such as heavy metal and gangsta rap are not featured on primetime TV and mainstream radio.
You may get away with a more middle-of-the-road tribute act, like Coldplay or Ed Sheeran, but even then, consider how this will go down with the majority of your guests. You may well be the most important person at this wedding party but you won't feel so great if everyone leaves the room bored or annoyed. Speaking as someone who used to play for a very lively tribute band, there is nothing worse than being booked to play for the wrong audience.
If you have a wide demographic of people attending your wedding then a family-friendly band with something for everyone is always a safe bet. Look for words such as "contemporary" and "pop" in a band's description for those with the broadest generation-spanning appeal.
If you have lots of young friends coming to your wedding (I'll let you be the judge of what age that is!) and you're worried a pop band might not cut it then consider a wedding band that play some heavier rock anthems. A pro wedding rock band will perform songs with mass appeal whilst giving your more playful guests a chance to let their hair down. These bands use high quality sound systems to ensure the sound is tasteful and not so overpowering that it will blow Uncle Jeff's wig clean off.
What if we fancy something a bit different?
Some bands specialise in particular genres such as funk or folk; some focus solely on a specific era such as 50's rock n' roll; others are classed as sound-alikes and base their act around one or two specific artists, often dressing the part or performing in character.
For many brides and grooms it's important that their wedding stands out in some special way. Hiring the right entertainment can make a tremendous impression on your guests; for example, a popular theme at the moment is vintage weddings and there are some great bands out there who will blend in with your teacups and bunting by dressing in tweed and performing traditional or modern music in a retro style. This tremendous theme is a whole other blog post in itself!
Hiring a specialist band can create a distinctive flavour that will fit in with the theme you've chosen for your big day without alienating any guests. Soul bands, mariachi bands, crooners… Take your pick. The list is truly endless.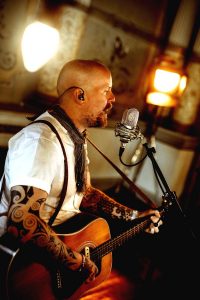 What about that special touch?
If you ask nicely enough, some bands can sway their performance to meet your unique vision.
Getting married over the Christmas season? Why not ask them to throw in a few festive hits. Got a Halloween wedding planned? "Yes, we do know the Ghostbusters theme."
And what about something even more obscure? Is "Werewolves of London" by Warren Zevon the anthem from your University days? No problem! There's always room for a little bit of fun! My band is always getting interesting requests like this and, with enough time to rehearse and some careful planning, these more unusual songs can be worked into the set appropriately so as not to exclude anybody.
A lot of professional bands can even learn your first dance. What a fantastic way to start the night! Your own unique rendition of the most important song of the night. More about this in a future blog post.
If you are looking for a special touch like this then it's worth doing a bit of research to find out which bands can make it happen. Often this is the main difference between run-of-the-mill function bands and professional wedding bands.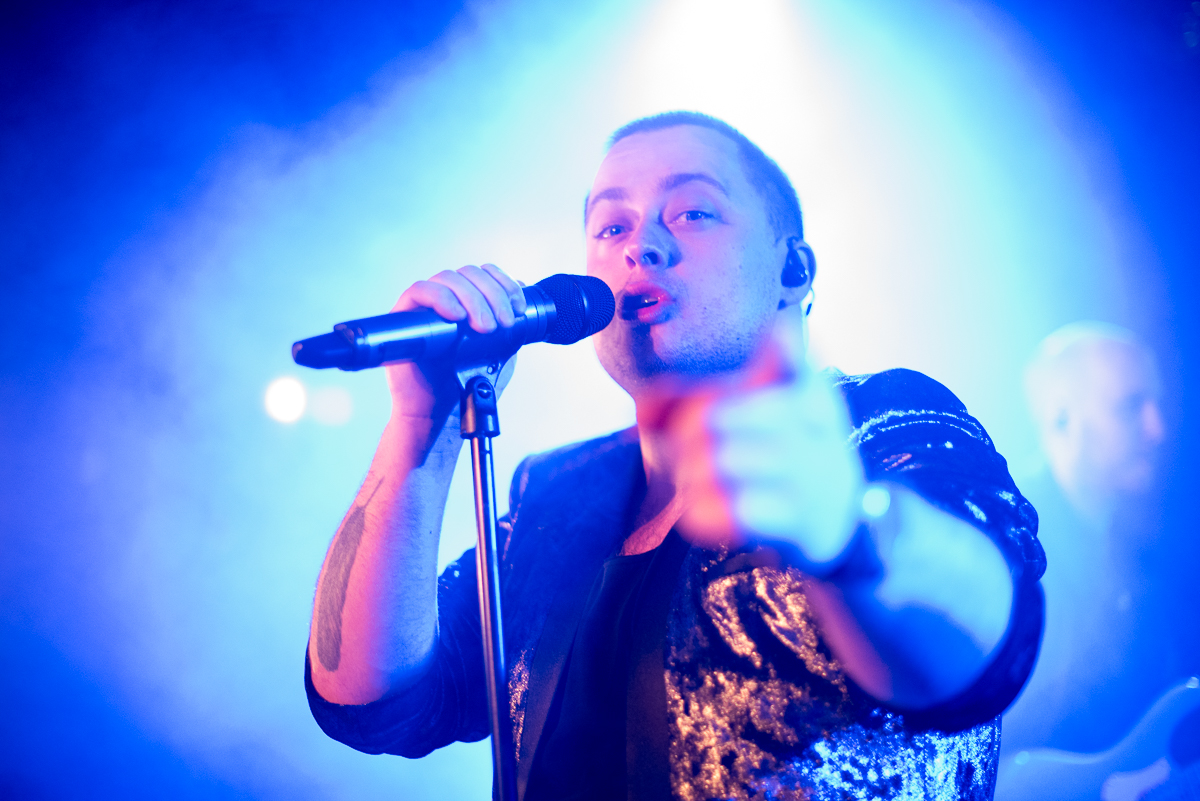 How can Music HQ help?
If you need any guidance on choosing a great band for your wedding then drop Music HQ a line and a friendly wedding band expert will provide you with as much assistance as you need. Hooray!
The final decision
The important thing to remember about live music is that a band only does half the work; it's up to the audience to do the rest. Imagine what sort of wedding band would be compatible with your guests. Now place yourself in the middle of that crowd and imagine having the best night of your life.
Whoops! Spillage on the dancefloor. We need a clean up…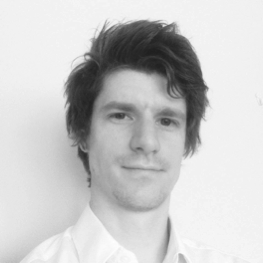 Blog Entry by Daniel K. Morgan.  (As well as being a content writer for Music HQ, Daniel is also the guitar player for award-winning wedding and party band, Coverland.)