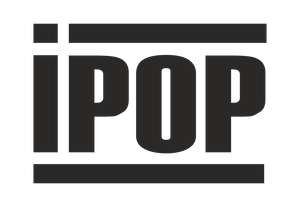 When it comes to offering high-end quality and bespoke packages to best suit your event, there is one band that stands out amongst the rest.
Globally successful party band iPop pride themselves in offering an unbeatable live music experience; whether you book their 4 or 5-piece band or treat your guests to the works – a stage full of glamorous dancers, percussionists and incredible musicians – rest assured you will go down in history as throwing the best party this world has ever seen.
Smash hits by global superstars, including Beyoncé, David Guetta, Jess Glynn, Florence & The Machine, Calvin Harris and Daft Punk, are given a glossy iPop treatment that will bring your party to life. Whether it's an intimate wedding reception or an arena-filled product launch, iPop are undisputedly the premier band for wedding and corporate entertainment.


With a plethora of line-ups to choose from, it doesn't matter which option you choose, you'll always get a band that turns up with a passion for what they do and this is reflected in the way they perform. Sometimes, you have to remind yourself you're witnessing a band play live as it feels like a mastered recording – they're that good. They bring a quality to your wedding that's hard to match, and it means your party will go down in history for all the right reasons.
When it comes to their playlist, iPop can play some of the biggest smash hits from all over the world. We're talking Beyonce, David Guetta, Michael Jackson, Katy Perry, Rihanna, and more! Just take a look at their full playlist further down this page to see the sheer variety on offer for your big day. If you want to listen to their live performances, then check out the videos or audio links that are also present on this page.
If you want to hire wedding entertainment that's guaranteed to please, then get in touch with Music HQ today. Hit the enquire button below, and you can start booking iPop for the best day of your lives. Trust us, it will be the best decision you've ever made.


The secret to a great corporate event is ensuring you hire the best entertainment out there. If you're looking for a top quality act that will keep your guests happy and add some sizzle to your function, then there's only one band you need to consider; iPop.
iPop is a pop band that's had fantastic success working the corporate party entertainment scene. They bring live music to your event and put on a show that will set the place alight. Everything is specially designed by the talented team to make sure each performance is better than the last. They're the perfect awards ceremony entertainment or after party band for a business event. One thing you always get from iPop is a proper performance that lives long in the minds of your guests for years.
There are many different options if you want to hire iPop for your corporate event entertainment. They're available as a 4 or 5-piece band, or you can go ahead and book the full package. If you choose either of the first two options, then you're treated to a live band that delivers outstanding music and some truly fantastic songs. Their vocals are second to none, and the performances from the musicians are out of this world. But, if you want to take things a little further, then the full package offering gives you the works. We're talking a stage packed full of different performers, with dancers complimenting the pop music and really creating an immense scene. There will be strobing lights, beams, and a whole host of additional features as well. Your corporate event will stop feeling like any old function and start feeling like a full-blown live concert! This option is ideal for much larger corporate events that need a little bit of extra effort put into them.
BOOKING OPTIONS – iPop
Prices start from £2250.00. All major credit cards accepted and 0% interest-free payment plans available.
Please contact us for a quote. As every wedding and event is unique, we tailor our packages to suit you. There are also several factors for us to consider i.e. Peak dates, travel times, off-peak special offers, specific requirements etc. Rest assured, our pricing is always transparent with no hidden costs | GET QUOTE
Price is based on performing 2 x 60 minute sets.
Choose any of the following additional booking options when you hire iPop:
FREE DJ SERVICE

The band always supplement their live performances with FREE DJ music when they are not performing up until midnight.
This option means a band member is always present whilst the music is running, allowing you to request songs and tailor the music to keep the dance floor pumping.
Professional DJ Service

If you're looking for a complete package, choose one of our amazing professional DJs.
For iPop to learn and perform an additional song request.
1 x 60 minutes or 2 x 30 minute acoustic sets performed during drinks receptions (includes early arrival from midday)
Additional Band Members

Female Vocals, Saxaphone, Trumpet, Percussion etc.
First Dance Song Professionally Recorded
A truly bespoke version of your special song to keep forever. Recorded, mixed and mastered in a professional studio set up.
American Boy – Estelle
Are You Gonna Go My Way – Lenny Kravitz
Beat It – Michael Jackson
Begging – Madcon
Blame It On The Boogie – Michael Jackson
Blurred Lines – Robin Thicke
Cake By The Ocean – DNCE
Call Me Maybe – Carly Rae Jepson
Can't Stop The Feeling – Justin Timberlake
Crazy In Love – Beyonce
Crazy – Gnarles Barkley
Dance With Somebody – Whitney Houston
Dakota – Stereophonics
Diamonds – Rihanna
Do You Love Me – Dirty Dancing
Don't Stop Believing – Journey
Don't Stop Me Now – Queen
Don't Stop The Music -Rihanna
Don't You Worry Child – S H M
Dynamite – Tiao Cruz
Firework – Katy Perry
Forget You – Cee-Lo Green
Get Lucky – Daft Punk
Happy – Pharelle
Hello – Martin Sloveign
Hey Ya – OutKast
Hot Right Now – Rita Ora
I Follow Rivers – Lykke Li (Magician Remix)
I Got A Feeling – Black Eyed Peas
I Love Rock & Roll – Britney Spears
I Wish – Stevie Wonder
Jump Around – House Of Pain
Just Dance – Lady Gaga
Lady Hear Me Tonight – Modjo
Little Respect – Erasure
Living On A Prayer – Bon Jovi
Locked Out Of Heaven – Bruno Mars
Love Shack – B52's
Lush Life – Zara Lawson
Mercy -Duffy
Money On My Mind – Sam Smith
Moves Like Jagger – Maroon 5
Mr Brightside – Killers
No Scrubs – TLC
Only Girl – Rihanna
Party Rock Anthem – LMFAO
Place Your Hands – Reef
PYT – Michael Jackson
Rather Be – Clean Bandits
Rockabye – Clean Bandits
Rolling In The Deep -Adele
S&M – Rihanna
September – Earth Wind & Fire
Seven Nation Army- Marcus Collins
Sex On Fire – Kings Of Leon
Sexy Back – Justin Timberlake
Sexy & I Know It – LMFAO
Shake It Off – Taylor Swift
Shape Of You – Ed Sheeran
She Said -Plan B
Show Me Love – Swedish House Mafia
Shut Up & Dance – Walk The Moon
Sing – Ed Sheeran
Sing It Back -Moloko
Single Ladies -Beyonce
Song 2 – Blur
Sorry – Justin Bieber
Starships – Nicki Minaj
Summer Of 69 – Brian Adams
Superstition – Stevie Wonder
Survivor – Destiny's Child
Sweet Dreams – Eurithmics
The Way You Make Me Feel – M J
Thriller -Michael Jackson
This Is How We Do It – Montell Jordan
Tic Tok -Kesha
Titanium – David Guetta
Toxic – Britney Spears
Umbrella – Rihanna
Uptown Funk – Bruno Mars
Valerie -Amy Winehouse
Viva La Vida -Coldplay
Wake Me Up – Avicii
Walk This Way – Aerosmith
We Are Family – Sister Sledge
We Are Young – Fun
We Built This City – Starships
We Found Love – Rihanna
Yeah x 3 – Chris Brown
You Got The Love – Florence & The Machine
And many many more…..
iPop Live Montage - Various (live)
Uptown funk - Bruno Mars (live)
Rather Be - Clean Bandits (live)
Titanium - David Guetta (live)
Blurred Lines - Robin Thicke (live)
iPop Live Montage 2 - Various (live)
iPop were superb! They ended a fantastic night in style. Every tune they played had the dance floor bouncing. Highly recommended for any party. Top band! Thanks, Steven.

STEVEN GERRARD LIVERPOOL & ENGLAND FOOTBALL CAPTAIN

Echo Arena
I would like to say a big thank you to all of iPop for delivering yet another incredible performance for us at The Royal Variety Performance After Show Party. The dance floor was once again packed so thank you for this. Yours Sincerely, Giles.

GILES – CHAIRMAN OF THE ROYAL VARIETY PERFORMANCE

Intercontinental Hotel on Park Lane
Words would never be able to express how amazing iPop are live and what a fantastic addition they would be to any event!! We were so fortunate to have them at our wedding last Friday!! Every song was performed perfectly with so much energy, getting everyone up on the dance floor. All the members where amazing musicians and so friendly, professional and flexible… they made our day truly magical. I couldn't recommend these guys more to anyone! I think every guest we had at our wedding thought exactly the same – we've had fantastic feedback already! I know from experience that it's difficult to choose a band…especially one you don't get to see in person and we took weeks to do it, but this band were incredible on every clip and video you listen to, they sound exactly the same if not better in real life! Thank you again so much, Lisa and Craig x

LISA & CRAIG

Somerset
I just wanted to say a HUGE thank you for your brilliant performance at our wedding! We approached iPop because we were looking for a Cosmopolitan, Cool, Modern party band for our wedding which took place in December 2014 at the Oakley Court Hotel in Windsor.
iPop helped us by creating a set list that suited both our tastes in music (Rock and Pop) and their performance was amazing, everyone was on the dance floor and we received so much positive feedback from our guests.
What we especially liked was that the whole band are very talented and Suzanne's vocals were fantastic! They are incredibly easy to deal with and it was a pleasure to work with them.
I would recommend iPop to anyone who needs a party band who are professional and really know how to get the audience up and dancing!
Ben and Laura Hoeksma

BEN & LAURA HOEKSMA

Windsor
We absolutely loved having you play at our wedding. Everyone commented on how fantastic you were and that it was like being at a gig!! Your stage outfits were fantastic....so professional!! You absolutely exceeded all my expectations. We were gutted when you had to stop playing at midnight!! I could have danced for another 6 hours!!!! For such a great band I think that your prices are very reasonable! We will definitely recommend you to everyone. You absolutely tore up the dancefloor with your performances!! Everyone was up and dancing the whole night. I can not thank you enough for the first class performance you gave! We really felt like we were at a gig or festival. My only little thing is that I wished that you could have performed each of your sets for longer!! Because you were sooooo good I wanted you to perform for the whole 4 hours! You really created an amazing atmosphere. Thank you once again!! With love & best wishes, Rhiannon.

RHIANNON & MATTHEW EVANS

St Donats Cardiff