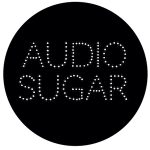 Pop Rock Wedding & Event Band
Introducing… Audio Sugar.
Impressive performance credits, top professional musicians, the freshest sound around… Who are we talking about? It can only be Audio Sugar, one of the most exciting wedding and party bands to come together this side of Tuesday.
Based in Wales but happy to travel anywhere in the universe, Audio Sugar have travelled the globe in search of the very best party music treasures to compile a playlist so fun your guests won't be able to stay in their seats.
Ranging from 60s pop right up to modern chart music, their repertoire features classic hits by the likes of Michael Jackson, DNCE, Bruno Mars, Stevie Wonder, Justin Timberlake and Earth, Wind & Fire to name but a few.
So what are you waiting for? Book Audio Sugar for your wedding or event and let them give you a night you will never forget.
BOOKING OPTIONS – Audio Sugar Wedding and Party Band
Peak prices normally start from £1660 in South Wales, but discounted Midweek and Off-Peak prices also available.
All major credit cards accepted and 0% interest-free payment plans available. 
Please contact us for a quote. As every wedding and event is unique, we tailor our packages to suit you. There are also several factors for us to consider i.e. Peak dates, travel times, off-peak special offers, specific requirements etc. Rest assured, our pricing is always transparent with no hidden costs | GET QUOTE
Price is based on 4 members performing 2 x 60 minute sets.
Choose any of the following additional booking options when you hire Audio Sugar:
FREE DJ SERVICE

The band always supplement their live performances with FREE DJ music when they are not performing up until midnight.
Manned DJ Service

This option means a band member is always present whilst the music is running, allowing you to request songs and tailor the music to keep the dance floor pumping.
Professional DJ Service

If you're looking for a complete package, choose one of our amazing professional DJs.
First Dance Song Request

Audio Sugar will always be happy to perform the First Dance if it's something the band already know. If it's a song the band wouldn't feel comfortable performing, then it's likely they'll suggest you download the original song or request a rehearsal fee.
Additional Song Request

For Audio Sugar to learn and perform an additional song request.
Acoustic Set

1 x 60 minutes or 2 x 30 minute acoustic sets performed during drinks receptions (includes early arrival from midday)
Additional Band Members

Female Vocals, Saxaphone, Trumpet, Percussion etc.
First Dance Song Professionally Recorded

A truly bespoke version of your special song to keep forever. Recorded, mixed and mastered in a professional studio set up.

From dance floor fillers to stone cold classics, Audio Sugar have got it all in their repertoire. It's this that makes them one of the very best bands and entertainment options in the area. They're known in wedding circles for putting on a show that won't be forgotten in a hurry, and their rock band credentials are unquestionable. When a top quality act is required for your big day, Audio Sugar is the first band you should turn to.
They've gained their reputation on the scene through a dedication to the best song choices, from Oasis to Jackie Wilson and back. There's a real variety and versatility to their sets and performances, and that's just one of the things that really makes them stand out from other function bands currently available for hire. No other band could take things from Bob Marley's Buffalo Soldier to Don't Stop by Fleetwood Mac and make it feel so natural, so authentic and so right.
Their rock-inflected sound is undeniably jaw-dropping. It's got all the ticks and tight beats that make your guests want to get up off their feet and dance. That's what good wedding entertainment hire should be able to achieve, and these guys have got it covered. They're a rock and pop band that breaks down barriers and takes their music to new places. So, if you want a party band that goes the extra mile and never disappoints, you're in the right place. Audio Sugar is a live band with pedigree and style.

When Audio Sugar arrive to perform at your corporate event, you'll immediately know why they're so well-liked and respected in the industry. They turn up promptly, get started when you need and know how to create an atmosphere out of nothing. Everything will be playing their air guitars and singing along to the hits for the whole night. What more can you ask of a corporate function band than that?
These four guys are not just incredibly talented musicians, but also real professionals. They know how to put on a show and get the approach right depending on the event and the audience. Anyone's hosted a corporate event or after party knows how important it is that the chosen entertainment know how to do that. As individuals, they have tons of experience working as professional musicians, but they've now decided to come together to produce incredible live music of all kinds of events.
They're professional corporate entertainers who've already proven themselves to be among the best artists working in this niche today. If you want to work with people who know how to rock the room, play the best hits spanning many decades and expect real professionalism, there's no pop rock band for hire that meets your needs better than Audio Sugar does. That much is certain. So, if you want to book them for your corporate party event, do so now because demand is always high where Audio Sugar are concerned.
We had a wide range of ages at our wedding and really wanted a band that would cater for all. We searched for ages and finally came across Audio Sugar. They were absolutely brill! They had young and older straight up on the dance floor with their great selection of music. I would recommend them to anyone.


NICOLA CHAMBERS

Sosban, Llanelli
When I heard Michael Jackson Black & White & Everybody Backstreet boys on their videos I knew they were the band for me! So much fun!! On the night every song they played was excellent the dance floor was packed all night. We had a fantastic day and the band played a huge part in that! Can not thank them enough!


RACHEL HEWITT

Homewood Park, Bath
Great bunch, great music, great choice for a wedding band! We could not have hoped for more!

CRAIG BAGLEY

Glen Yr Afon Hotel, Monmouth
Audio Sugar really made our wedding night. We had so many compliments from our guests on the night and the next day. I loved every minute of it and really didn't want you to stop. Thanks for all the encores. I hope my friend books you for her wedding so I can see you again. I can't thank you enough!


HAYLEY MORRIS

Cawdor Hotel, Llandeilo
Couldn't have hoped for a better band. Everything was spot on and our first dance was superb. Fine gentlemen too.


SIMON FELLOWS

Swinfen Hall, Nr Lichfield
What can I say other than thank you, thank you, thank you! You guys are amazing. The highlight of the whole day was when Adam joined you on stage for the Elton John song. I had no idea he was going to do that. A friend of mine captured it all on his phone if you wanted me to send it to you? Thank you so much once again.


SARAH JONES

Rhosygilwen, Pembrokeshire