Updated 21 October 2020
We've updated this post and condensed 11 things into 4 Top Tips for the following video:
Original Blog Post (2018)
So it's time to book a band for your wedding. Simple enough, right? Browse online, narrow it down to your faves and make a choice. Job done.
Whoa there! Slow down!
Before booking anything, check out this essential list of important questions you should ask if you're planning to hire musicians for your big day.
How soon in advance should I book my wedding band?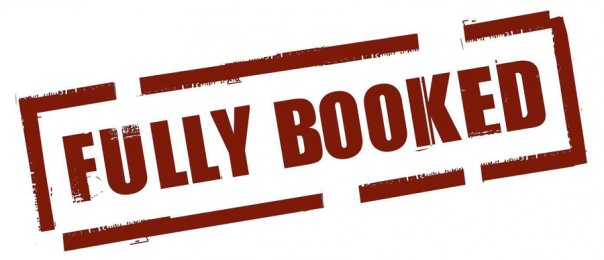 Think about the time of year you're getting hitched. The most popular wedding bands tend to get booked up on peak dates, especially summer weekends, so don't leave it too late to book, especially if your heart is set on a particular group.
You might be concerned that a band you book will pull out before your wedding or that another couple will steal the band you've booked for their own party.
To ensure neither of these dreadful things happen to you, book a reputable full-time band – like one of Music HQ's Signature acts! When you book a MHQ band they are secured for your date in a legally binding contract so you don't have to worry about being gazumped or let down. Now that's peace of mind!
Some bands offer reduced rates for last-minute bookings. There's no harm reaching out if you've left things until the final hour but this is obviously a gamble. Would you leave it until the week before to book a wedding photographer?
Have I allowed for live entertainment in my budget?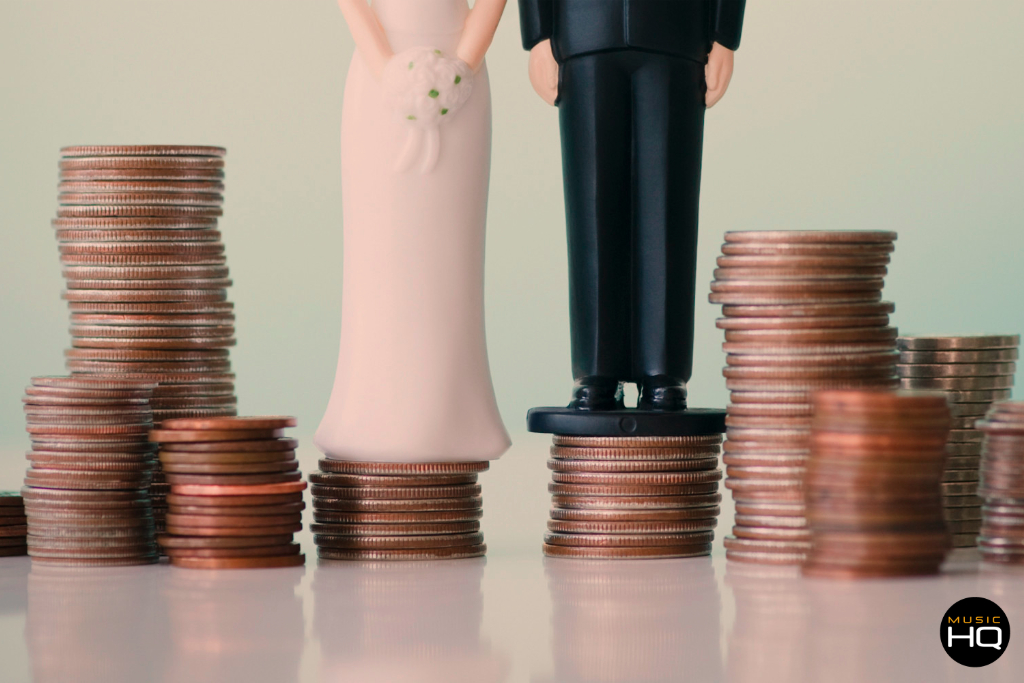 Wedding entertainment can often be overlooked until the last minute, which is a shame considering how important live music can be in creating a spectacular night to remember.
In reality wedding bands can be expensive so do keep some dosh aside (or stick it on a credit card) if you intend to go for a high quality outfit.
Please be weary of hobby pub bands that just lob an extra £1000 onto their usual rate as soon as you mention the word "wedding". There's nothing wrong with inviting part-time musicians to play at your wedding, especially if you know them personally, but make sure you're aware of the risks involved compared to hiring professional musicians.
For information about the mysterious world of wedding band prices check out my previous blog post:  Why do wedding bands cost more than the band from down the pub?
At what point during my wedding day do I want live music?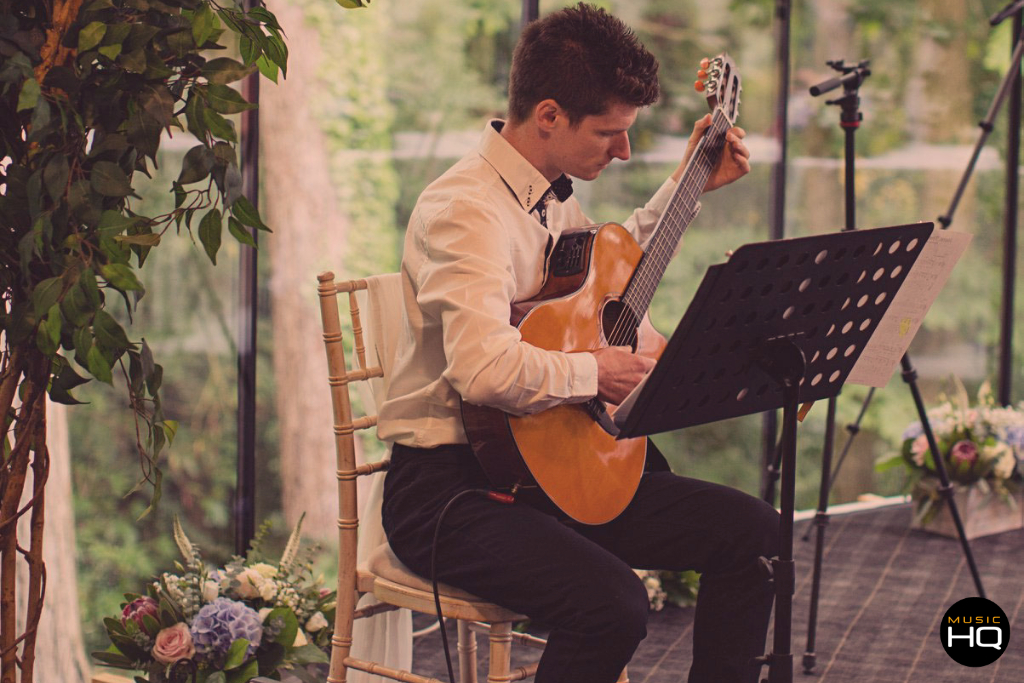 Don't forget, you can book live entertainment for other parts of your wedding day… during the guests' arrival, wedding ceremony, drinks reception and meal.
It is normal for musicians to charge extra for each additional stage of your wedding because each is classed as a separate performance.
Most of Music HQ's party bands offer a daytime music package, ranging from pleasant piano music to acoustic duos with chilled vocals. Daytime music can help prevent lulls in your proceedings and is a great way to get everyone in the mood for the fun night ahead.
Can I choose a band that caters for my musical tastes and preferences?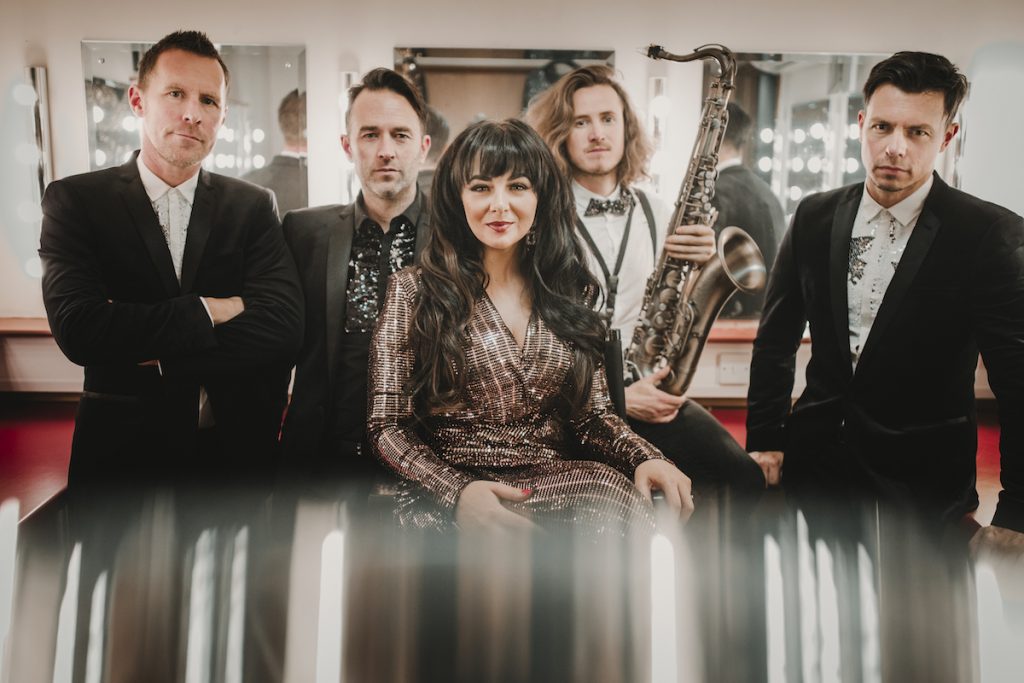 If you're expecting chart hits and pop classics then look for words such as "contemporary" and "modern" in a band's description. If you're planning a themed wedding (e.g. a festival theme) look for words such as "retro" or "vintage". If you have heavier tastes in music consider hiring a band with a substantial rock repertoire.
Some wedding bands specialise in specific genres of music and stick mostly within these boundaries so spend some time watching promo vids and get a flavour of what's available.
The good news is most decent wedding bands play a wide variety of stuff, regardless of style, so there'll be something to suit everybody.
Can my wedding band fulfil specific requests?
It would be really disappointing to find out on the night that your wedding band doesn't know your favourite songs.
Most pro bands aren't averse to learning the odd track or two so don't be afraid to ask. Also, if you have something unique planned for your party it's worth clueing the band in. You never know – they might be able to help! At the very least, it will assist in coordinating things on the night. An example of this might be a surprise guest or a choreographed dance routine.
The key here is communication. Obviously don't bombard your band with thousands of messages, but keep them up-to-date, especially if something changes in your schedule. The more information they have the better.
Do I want the band to perform my first dance?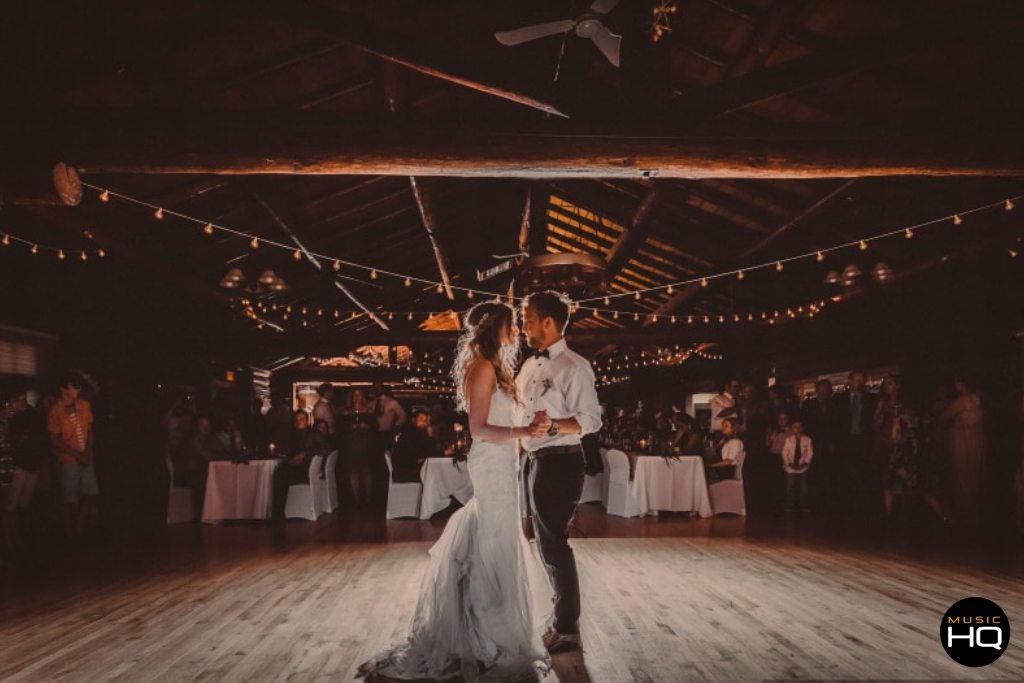 With enough notice, most pro bands can perform your first dance live but do check beforehand that it's something they can do.
Some bands have a list of first dances they are comfortable to perform whereas others are happy to learn something new.
Make sure you clearly specify which version of the song you would like. Don't be afraid to send the band a YouTube clip – there are some amazing X-Factor versions and stripped-down covers online that people have recorded.
I highly recommend discussing your first dance with the band well before your wedding day to avoid any mishaps.
There is an urban myth about a couple who wanted "Everything I Do (I Do It For You)" by Bryan Adams as their first dance, but what they actually asked the band to learn was "The Theme Music From Robin Hood".
Cue fanfare… "Robin Hood, Robin Hood, riding through the glen…"
(We SO want this to be true!)
Are my guests going to be up for it?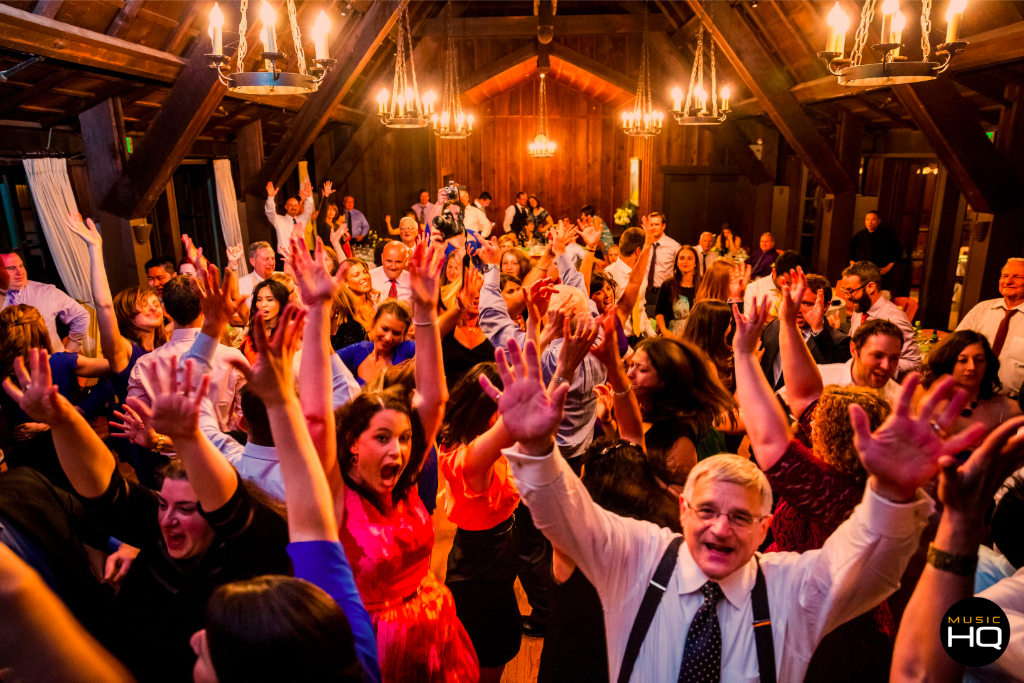 A great wedding band will do everything in its power to create a brilliant party atmosphere. But sometimes people just book bands because they think they have to. I call these "tick the box" gigs and they often involve playing to an empty dance floor.
But your wedding party won't be like that, will it!?
Why not recruit your groomsmen or bridesmaids to guide guests to the dance floor and encourage maximum fun. Speaking from experience, nothing gets the room shaking more than when the bride and groom themselves take to the tiles. You've paid for an incredible band so take full advantage and get your money's worth!
For fun ways to get the most out of your wedding band why not check out: How to have fun with your wedding band.
Does my wedding venue allow live music?
Such a simple thing to check, but you wouldn't believe how many enquiries are made EVERY WEEK from couples trying to book wedding bands for places that don't actually allow live music due to a lack of space, noise issues or unique reasons specific to that venue.
If you're reading this blog then I'm guessing live entertainment is a priority for your big day. This should therefore be the first thing you check before committing to a venue.
If you've already booked somewhere and you're not sure whether they allow bands, a quick visit to their website or an email to their wedding coordinator will confirm this.
Is there a sound limit at my venue?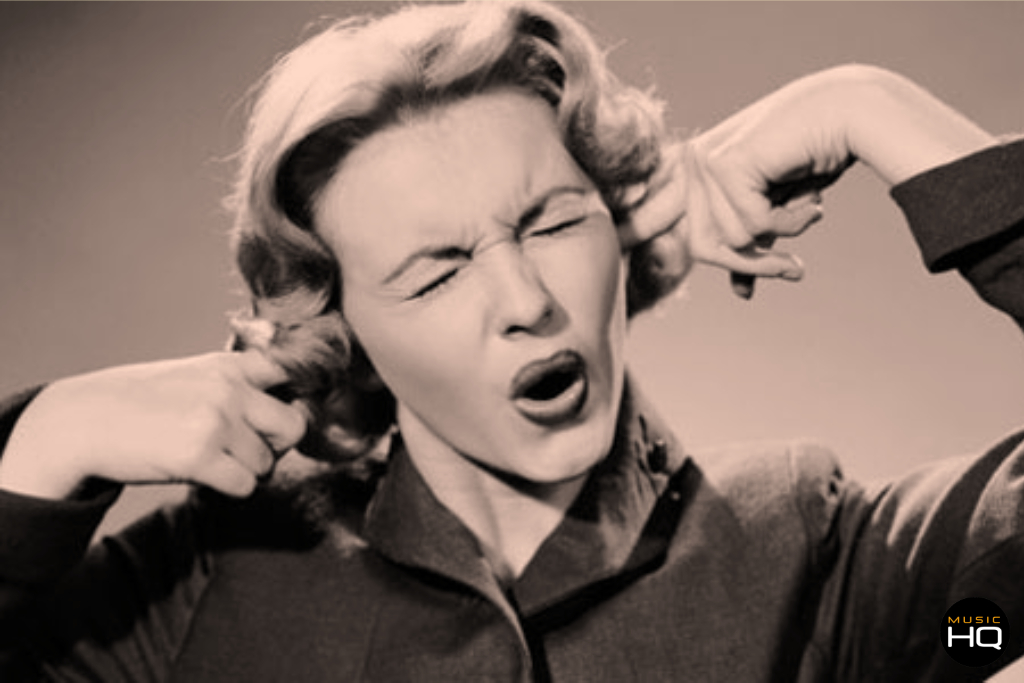 Some wedding venues have a device installed called a sound limiter, which cuts off power to bands if they exceed a certain volume.
The most common reason for installing these devices is because of complaints received from neighbours but it can also be because a venue is situated in an area with significant ecological importance.
Sound limiters make things difficult for most musicians and if live music is high up on your list of wedding wants then try to avoid these venues.
Is there enough space at my venue for a band?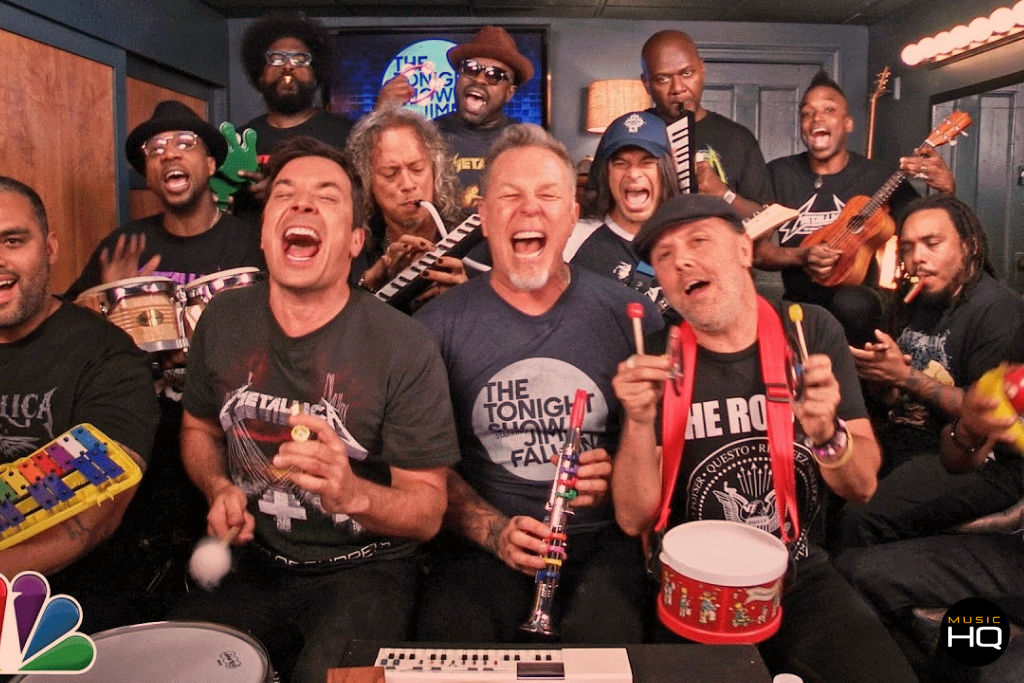 It might sound obvious but smaller wedding venues can usually only accommodate smaller bands. You wouldn't believe the number of times my band has been asked to squeeze into a floor area barely large enough to accommodate a drum kit, let alone 4 musicians and a PA system.
Other crazy places we've been asked to set up are sloping floors, staircases and incredibly tight alcoves, none of which are suitable.
Find out how much musician space and dance floor area your venue can provide and go from there. I honestly don't mind performing like a statue but if there's room to do a Marty McFly then that's a bonus.
All bands have a minimum space requirement. Check out Music HQ's Instagram to see photos of musicians performing at various UK wedding venues and get an idea of what a typical setup looks like.
I'll let you in on a little secret… If you're reading this blog post then you're already on the right track!
Whether you need advice on choosing a band or assistance in the lead up to your wedding, Music HQ are on hand to answer all of your questions.
Just fill out the form on our Contact page and a wedding entertainment expert will reply ASAP with the advice you need.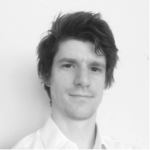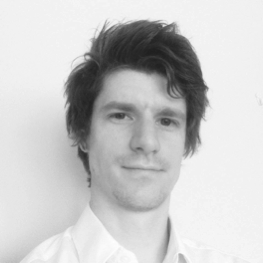 Blog Entry by Daniel Karl Morgan. Lead guitar player for Music HQ's signature wedding and party band, Coverland.