PLANNING A GARDEN PARTY?
Sure, things are not 'normal' at the moment, but we would all still love to have fun with our close friends and family, right?
Gatherings may have to be on the smaller side at the moment, but that does not mean that your lil event can't still pack a punch!
If you are thinking of planning a garden party with your nearest and dearest why not add some live entertainment to create the perfect summer vibes!
Music is an integral ingredient to any successful event, no matter what size it is and Music HQ have the perfect 'COVID Safe' acts ready to energise and unite your guests.

WHAT DO I NEED TO PROVIDE FOR OUTDOOR ENTERTAINERS?
As we all know, the main issue when planning an outdoor event in the UK is the weather. That said, in the words of Gene Kelly singing in the rain can be a 'glorious feeling'!
To be on the safe side, artists will require an undercover area to perform if there is any chance of rain, this can be a gazebo or similar. The equipment cannot get wet!
They will also require 2 x 13 amp power sockets (standard power plugs) near the 'stage' area.
It may also be worth letting the neighbours know that you will be having some amplified music happening – although the noise levels will of course be kept classy!
Other than that you don't need to worry about a thing! The artists will bring all the sound and lighting equipment and bring your event to life.
Music is such a fantastic way to feel happy and connect with your nearest and dearest, and our SouthWales musicians for hire can't wait to bring some summer joy to you and your loved ones!
Here are just a few of our favourite entertainment options for your outdoor event:
DJ LIVE – Either Solo or with Sax & Singer!
HOW MUCH WILL IT COST TO HIRE ENTERTAINMENT FOR A GARDEN PARTY?
As you will only be requiring one or two musicians the cost of hiring amazing entertainment for your garden party or outdoor celebration is very affordable!
Prices start from £320.00.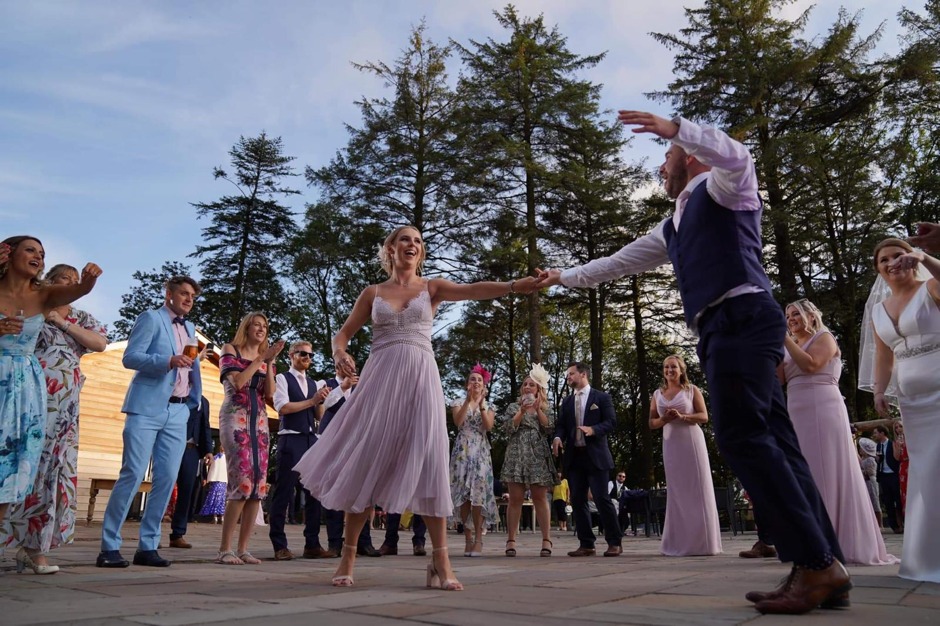 You will have the artist booked for 3 hours, they will perform 2 x 45 min live sets and provide DJ playlist music for 30 mins before, between and after their set. They can also be booked for longer if you require.
If you plan your event and need to cancel due to bad weather there is 100% flexibility on the deposit.
Get in touch for further details www.musichq.co.uk