November 2018: Indienational
We caught up with Indienational's lead singer Max to answer our 5 Band of the Month questions…
What is your favourite venue to play and why?
Well, we were the corporate entertainment at the Motorpoint Arena in Cardiff recently, which was a dream come true for all of us. So many amazing bands have performed in that arena over the years! And now… Indienational!

What has been your favourite First Dance to perform live?
Probably Wonderful Tonight by Eric Clapton. Anything by Clapton is a winner, but this must be one of the most beautiful love songs ever written.
Which song in your set never fails to take the roof off the dancefloor?
As old as the song is (which is not very old), Blurred Lines by Robin Thick Feat. Pharrell Williams & T.I. is guaranteed to get the last few people up on the dancefloor. It never fails!
Maybe it's because the first words of the song are "Everybody get up…"!?
We also play it with our own Indienational vibe. Which breaths a new life into an older tune!
What do you love most about performing with the band?
The calibre of musicians around me. They are the absolute best I've ever worked with.
(N'awwwww).
What's been your most memorable performance to date?
The very last one we did. I've got a very short term memory. Hang on… What was the question?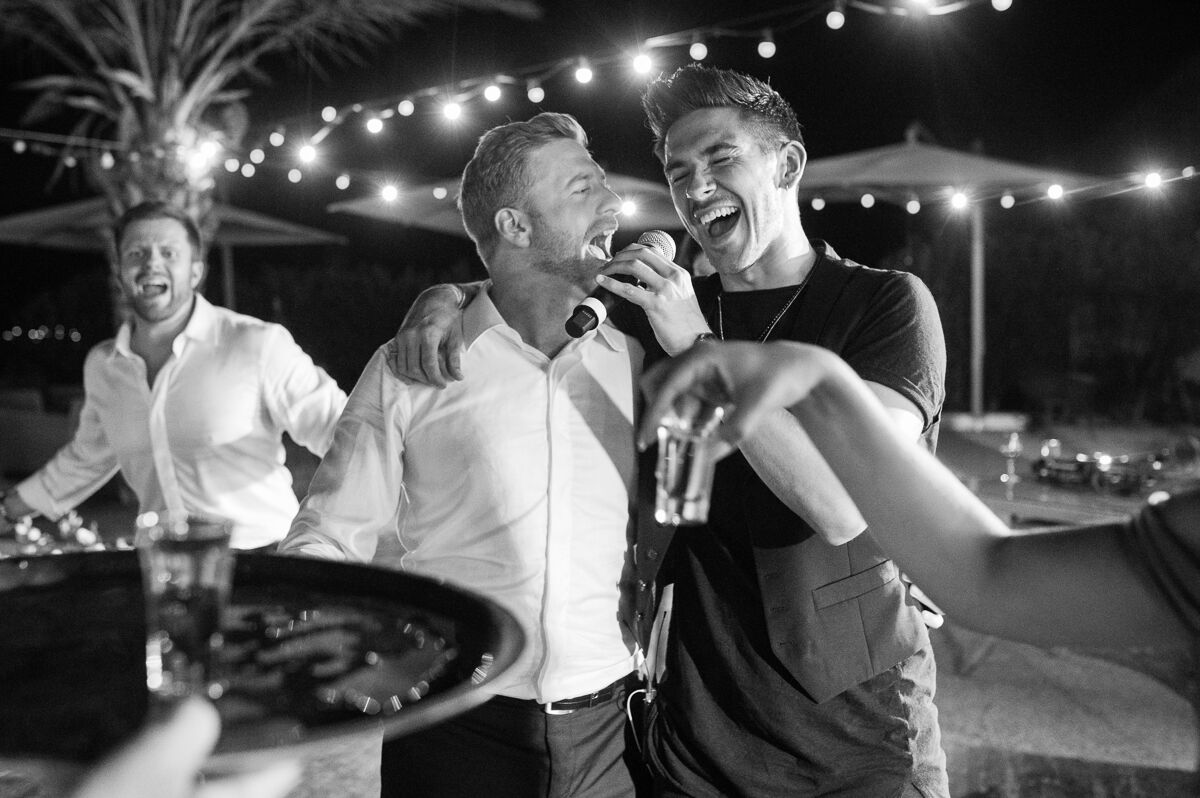 Get in touch with Music HQ today for more information on booking the amazing Indienational for your Wedding Entertainment or Corporate Event.