July 2019: Velvet Soul
We caught up with super talented bassist Carwyn from Velvet Soul to answer our Band of the Month questions…
What is your favourite venue to play and why?
There are too many to mention! We've had some of the best times playing in the most random of places such as a Tipi in somebody's back Garden and at other times performing in Tents with a few great nights at Glanusk Estate! Oldwalls Gower has always been kind to us and Lyde Court is stunning venue to play at! Further out we've had fantastic times at St Audries Park, Fforest Farm in Cilgerren and Holkham Hall in Norfolk.
What has been your favourite First Dance to perform live?
The most fun we've had with a first dance is definitely playing Still Into You by Paramore! We were asked to arrange it so that the first half of it had a mellow acoustic vibe and were then given permission to do what we wanted for the rest of it. So in true Velvet Soul fashion, we let it simmer for a little….and then took the roof off going full guns blazing Paramore style in the second half! Suffice to say that the guests were in the mood to party following that!
Which song in your set never fails to take the roof off the dancefloor?
Proud Mary. EVERY. SINGLE. TIME.
What do you love most about performing with the band?
What I love most playing with Velvet Soul is performing great songs in a band where it just so happens that they're all bloody good mates, and fantastic consummate musicians! There's also this sense of amazing adventure travelling to and discovering some amazing venues for the first time, and then meeting the guests knowing we're about to give them an evening they'll never forget!

What's been your most memorable performance to date?
We've had quite a few but a couple really stick out in the mind. We performed at St Audries Park in Taunton recently and we had a Groom who could sing and asked if he could perform a song with us. So halfway through the set we invited him up and initially he tried to tease us by singing the first line of Whole Lotta Love by Led Zeppelin (we had planned to play something else with him), so we dutifully obliged and performed the rest of the song with him! The look on his face of surprise and happiness that we could actually do that for him was a sight to behold! Another night comes to mind and that was playing at Holkham Hall, Norfolk. We were ready to bring the absolute party to make the most of the long journey, BUT SO WERE THE GROOMS!!! A beautiful setting, delicious sound in the room and guests that wanted nothing but fun dialled to 11!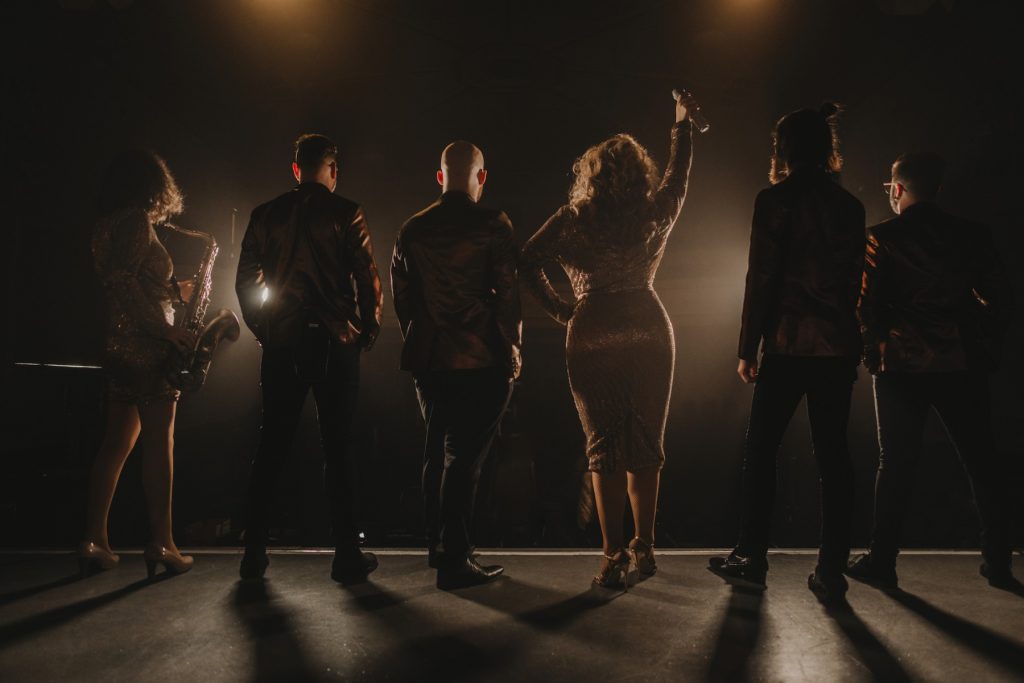 Get in touch with Music HQ today for more information on booking the amazing Velvet Soul for your Wedding Entertainment or Corporate Entertainment.