Like most brides and grooms, your wedding day is probably the first big event you've ever had to organise. It's likely this will be the only time you ever get to decide what flavour cake you want to eat as well as what live music you want to entertain your guests.
First of all… should you book a band for your wedding? Of course you should. You like music, don't you?
Great!
Now we've answered that question, what should you be looking for when booking your wedding venue? Below are some key factors to consider if you intend to book live musicians for your big day. The first step…
Check that the venue allows live music.
Obvious, right?
Would it surprise you to know that couples often try and book wedding bands after paying a deposit for the venue of their dreams, only to discover later on they do not permit live music? Is this the venue's fault? Possibly maybe. But don't forget, these places have so much weddingy type stuff to cover, evening entertainment is not always top of their list.
If live music is important to you then it's sensible to bring it up as early as possible with the venue's wedding coordinator.
You'll be glad to know that most venues do allow live music in some shape or form (hooray!), but it's still a good idea to mention what you have in mind from the off. Next…
At what point in your wedding do you want live music?
For most people the entertainment comes at the tail end of the night (aided by plenty of drinky-poos), so the first thing to check with the venue is how much space is available to strut your stuff and whether there is room for a band.
You might also want live music at other points during your day. I had a string quartet for my own wedding ceremony and felt right posh.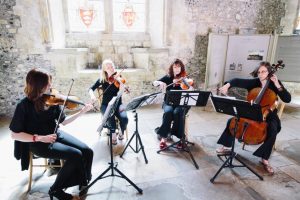 Have a look around your venue and let your imagination run wild; an acoustic guitarist in the corner, a female singer at your drinks reception, a saxophonist during your wedding breakfast. These are all great talking points for your guests and most classical musicians incorporate a lot of modern music into their sets, which quite frankly can make your day.
We will of course cover daytime music in a future post.
The party room
Venues come in all shapes and sizes. I'm not going to tell you one type is better than another, but it's worth thinking about how much room you've got and where your guests will be.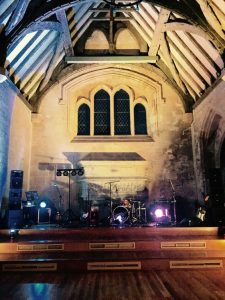 If there are 200 guests crammed into a single tiny room then a live band is going to be incredibly over-powering. Likewise, if you only have 20 guests in an enormous mansion house with 10 different rooms then the band will be playing to mostly thin air, making it a challenge to create any kind of atmosphere.
One of the great things about booking a professional wedding band is they will have experience catering for vastly different room sizes. Some bands can even add/remove members to fit, but if you've booked U2 to play that little barn conversion in the Cotswolds then you might run into trouble.
It's worth mentioning that some wedding venues have a noise limiter installed (a device fitted inside the building to warn bands if their volume is "too high"). Most venues don't have them (hooray!) but it's worth double-checking just in case as it might influence what types of bands are suitable.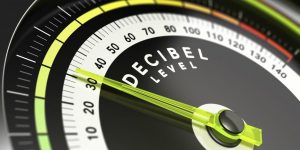 What's the perfect wedding venue for a band?
If you want your wedding guests boogying to live music then here is a handy checklist for booking an ideal venue:
A band area or stage (this could be a cleared corner or a proper stage assembled when the room is turned around for your evening party)
A decent size dance floor appropriate to the size of your wedding
A wedding coordinator who has experience dealing with bands
Ask your wedding coordinator if they've had bands before and check out some photographs of past wedding parties if possible.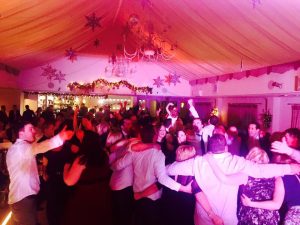 Packed dance floors. Happy smiles. Sore feet in the morning.
Now to decide on the flavour of that cake…
by Daniel K. Morgan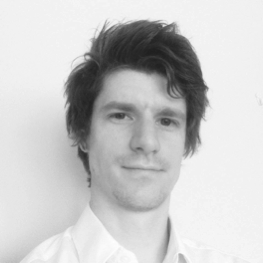 Daniel is a guitar player for award-winning wedding and party band, Coverland.