5 Eco-friendly wedding venues in Wales?
An exciting and yet daunting time, wedding planning can be an overwhelming experience for many. Requiring much planning, preparation and budgeting, wedding planning is not for the faint hearted.
From choosing the live wedding band that you wish to serenade you as you make your way down the aisle, the bakery that you choose to create your masterpiece of a wedding cake, to busy preparing your wedding speech. Planning a wedding day to look back on with pride can seem daunting, even within the early stages. 
If you are planning a spectacular wedding and are looking for an eco friendly wedding venue in Wales, we are here to help.
We have put together our 5 favourite wedding venues in Wales. Allowing you to hold your dream wedding that you have almost hoped to hold, yet with minimal impact on the surrounding environment. 
To be inspired and to consider an eco wedding for yourself, keep reading to see our top recommended eco friendly wedding venues in Wales.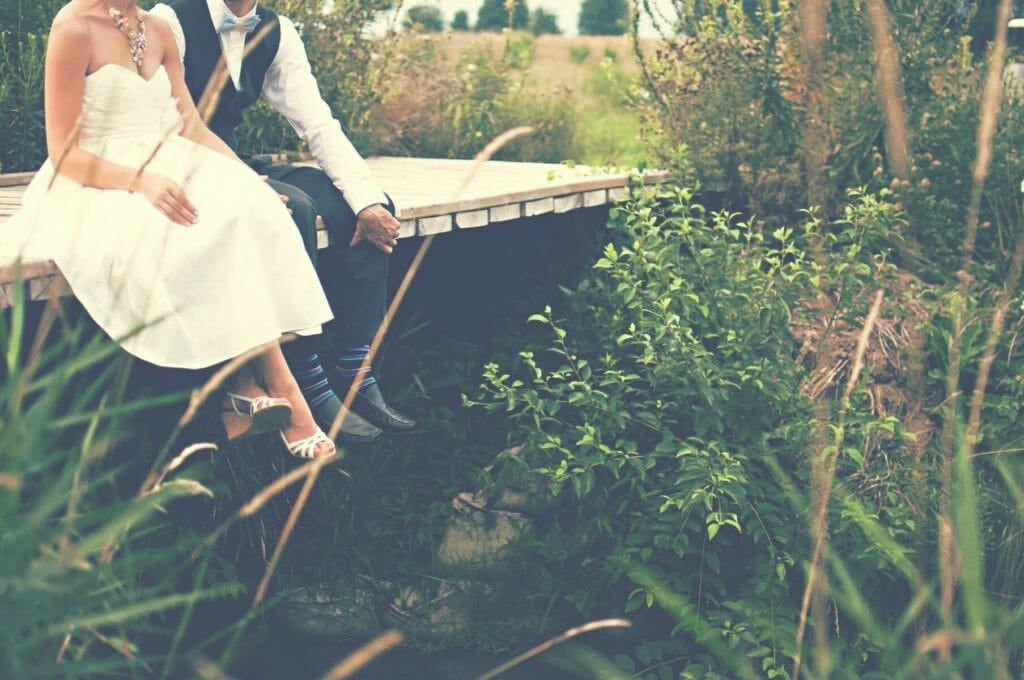 1 – Ceridwen Centre
Situated on 40 acres in the Teifi Valley in West Wales, this organic farm and eco wedding venue should be a top choice for prospective married couples. With space to accommodate up to 60 people, this wedding venue offers fun and unique wedding accommodation. From converted yurts, eco pods and a double decker bus, this wedding venue incorporates a unique and fun wedding venue with all spaces being upcycled and restored to a superior quality.  
With weddings being able to be held in the Old Diary, the Meadow Tipi or the Pole Barn, there are a number of wedding venues for those wanting to plan a green eco wedding. Ceridwen Centre goes even better and can serve up vegetarian dishes using ingredients grown in their own garden, while serving moreish organic wines and Welsh ciders.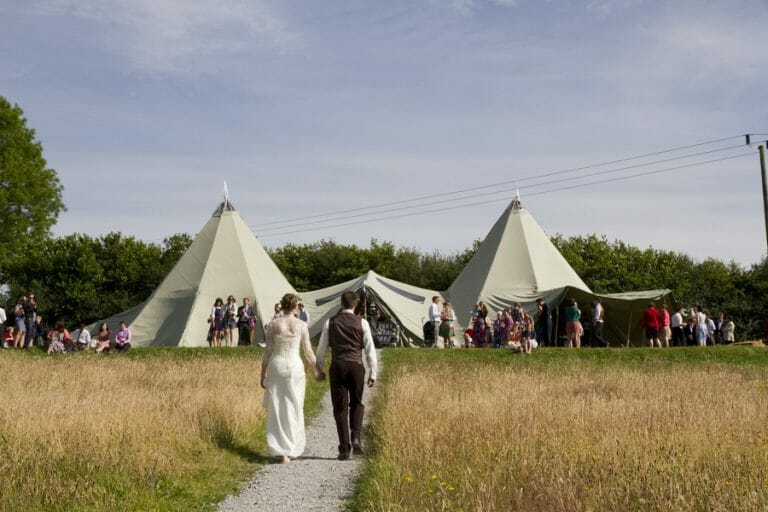 2 – WISE
An award-winning wedding venue that is situated in the UNESCO site of Dyfi Biosphere in mid-Wales. The Centre for Alternative Technology WISE is an impressive wedding venue that should be considered for your big day.
Offering a spectacular wedding venue with matching sustainability credentials, CAT is a wedding venue that offers a personalised and bespoke, tailor-made wedding with your budget in mind.
With weddings held within the Sheppard Theatre, have a post wedding breakfast created using the freshest, local ingredients. 
Not just boosting a spectacular wedding venue and a stunning setting that you can look out on as you say your 'I Do's', the WISE eco credentials are also something to marvel at. From being created from responsibly sourced materials, to the heating of the venue and bedrooms from biomass and solar panels. This wedding venue ticks all the right boxes for eco friendly wedding venues in Wales.
3 – Nantwen
Are you organising a more intimate style of wedding, perhaps a micro wedding? If you are looking to organise a smaller scale of wedding at an eco wedding venue, then be sure to check out Nantwen wedding venue. Situated near Newport within the middle of the Pembrokeshire National Park. This stunning wedding venue offers reviews across open meadows, woodland, as well as ocean scenes and dramatic mountain backdrops, an idyllic location for a wedding venue. 
A wedding venue that puts the needs of the couple first. From the wedding entertainment ideas that the couple wishes, to the number of guests that are desired in attendance. Nantwen offers weddings ranging from 2-30 guests, as well as, elopements. Nantwen is a wedding venue that puts the wedding couple at the centre of their special day.
But how is Nantwen an eco wedding venue, I hear you ask? Nantwen is a proud receiver of the Gold Award from Green Tourism for their efforts to reduce their carbon footprint.
4 –  Myddfai 
Nestled in the stunning Brecon Beacons National Park, the Myddfai wedding venue offers beautiful scenery. A stunning location to tie the knot with your soul mate, the Myddfai is also a gay friendly wedding venue. 
This state-of-the-art wedding venue can host up to 140 guests and the facilities available to throw an extravagant party as desired by the happy couple. What makes this wedding venue environmentally friendly is that the build was sponsored by the National Lottery. Part of a community project, this wedding venue run by the surrounded community is powered by solar panels and a ground-source heat pump. Helping to power the building with minimal impact to the environment.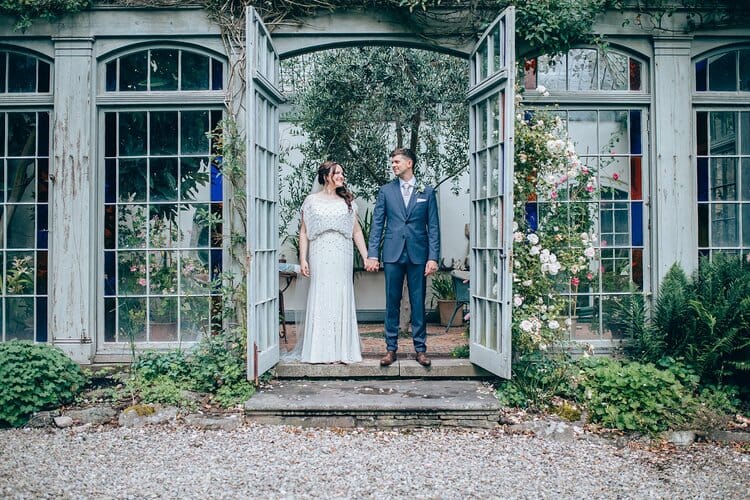 5 – Penpont
The fifth and final of our eco friendly wedding venues in Wales also situated in the Brecon Beacons and that is Penpont. This eco friendly wedding venue offers couples the opportunity to wed within their stunning stables.
A wedding venue for those wanting a smaller scale of weeding, as the Stables can hold up to a maximum 80 guests. 
Hosted on 45 acres of private woodland and lawns that feature its own maize, Penpont is the optimum wedding venue for those wanting a grand wedding with all the trimmings.
Heated through the use of renewable energy,  sustainable heating systems have also been included in the building. This environmentally friendly source of heating has seen Penpont being awarded a gold standard within the Green Business Tourism Scheme.
Summary
When it comes to choosing an eco friendly wedding venue in Wales for your special day, options are in abundance. With a handful of amazing locations to choose from, by choosing to get married in Wales, you can guarantee spectacular scenic views and a wedding venue that you can tailor to your own individual needs.
With our five recommended wedding venues offering a personalised and lower carbon footprint for your special day, you can be sure that no element will go forgotten. 
From the live wedding band music that you choose to perform as you dance your way throughout the evening, to the flowers that you order to sit gracefully in the centre of the tables, look no further and consider an eco friendly wedding venue in Wales for your wedding day. 
We would love to hear from you and discover if you know of someone who has held their wedding at one of our suggested eco friendly wedding venues and your experience of these stunning wedding venues. Comment below and share your experience today.