10 Best Wedding Air Guitar Songs | Wedding Ideas
Guest Blog Entry by Wedding Photographer Michelle Huggleston.
Music is a big part of any wedding. I suggest live music for weddings wherever possible, there's such a fantastic atmosphere from having a band perform. Wedding guests get up and boogie more, they fill the dance floor and of course they dance the night away. Being a wedding photographer, this is one big bonus. I always stay longer if there's loads going on on the dance floor. I want to capture your best friends, your parents and your nan having an absolute ball. So to help you with some fun music choices. I wanted to share 10 best wedding air guitar songs. Great songs to pull some wicked shapes and play air guitar to, I love capturing these fun moments.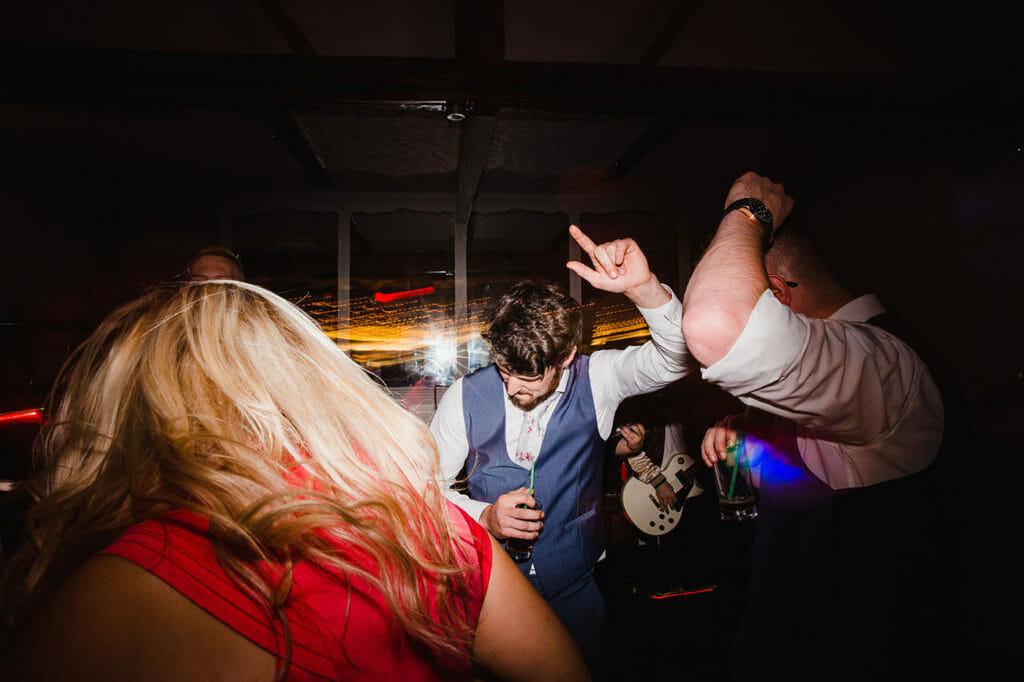 Now, I have to be honest, I really narrowed my list down to only 10 best wedding air guitar songs and know there are so many more incredible songs to have on your playlist. But these songs are an absolute must for all the family. They suit all tastes and all ages. They'll fill your dance floor and create such a fun atmosphere,  which I know from my own brides and grooms that this can sometimes be a concern. What if no-one gets up to dance? With a live band and great songs to play air guitar to, your guests won't want to leave your dance floor.

10 Best Wedding Air Guitar Songs
1. Jimi Hendrix – "Purple Haze"
2. Nirvana – "Smells Like Teen Spirit"
3. Guns 'n Roses
 

– "Sweet Child O' Mine"
4. Chuck Berry – "Johnny B Goode"
5. Queen – "Bohemian Rhapsody"
6. ACDC – "Back in Back"
7. Journey – "Don't Stop Believin'"
8. Queens Of The Stone Age – "No One Knows"
9. Aerosmith – "Walk this Way"
10. The Kinks – "You Really Got Me"
Now I know I said ten songs, but I had to add a wildcard song. I mean let's face there are so many awesome songs with incredible riffs to suit every couple's playlist. So having only ten was a task in itself. I wanted to include a personal favourite and I needed to have a song played by guitarist Tom Morello on this list. So out of so many songs, my choice would have to be "Cochise" by Audioslave. It might not work for every dance floor or for every couple but for those that love it, well they'll love it!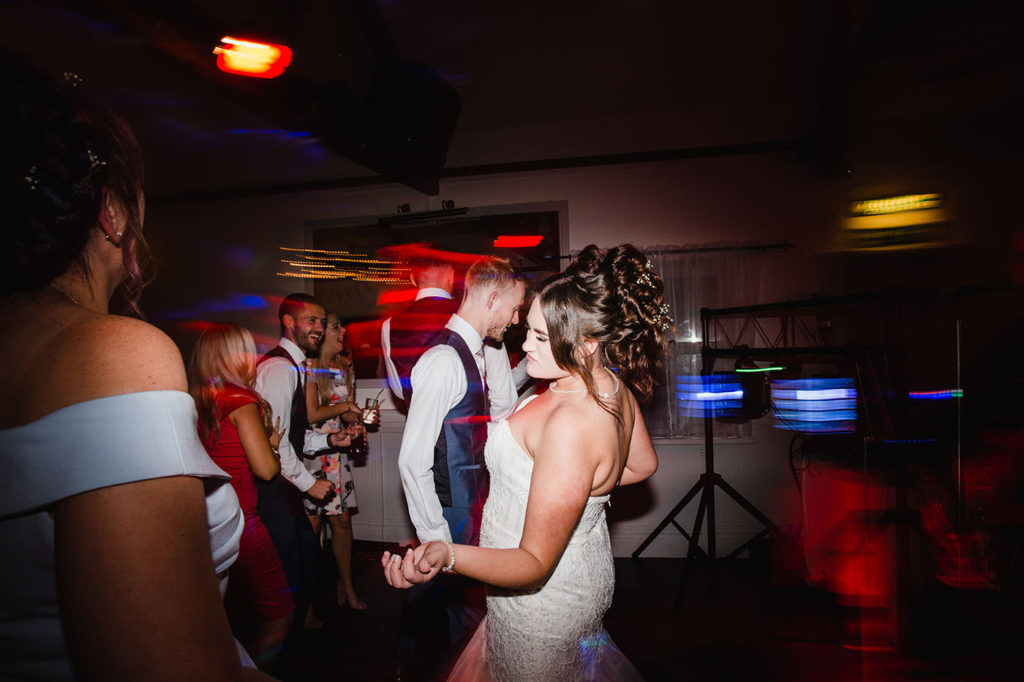 My 10 best wedding air guitar songs is an eclectic mix to add to your wedding playlist. Amazing songs, something for everyone, for every generation and well pretty flipping awesome guitar riffs too.
With any band at Music HQ you'll be able to request a song and what better song than one everyone will dance to. Having some wicked songs on your playlist means everyone's on the dance floor for the night, having an absolute ball. Your wedding guests will be pulling unforgettable dance moves and your wedding photographer will capture all the magic showing what a fantastic time everyone had at your wedding party!