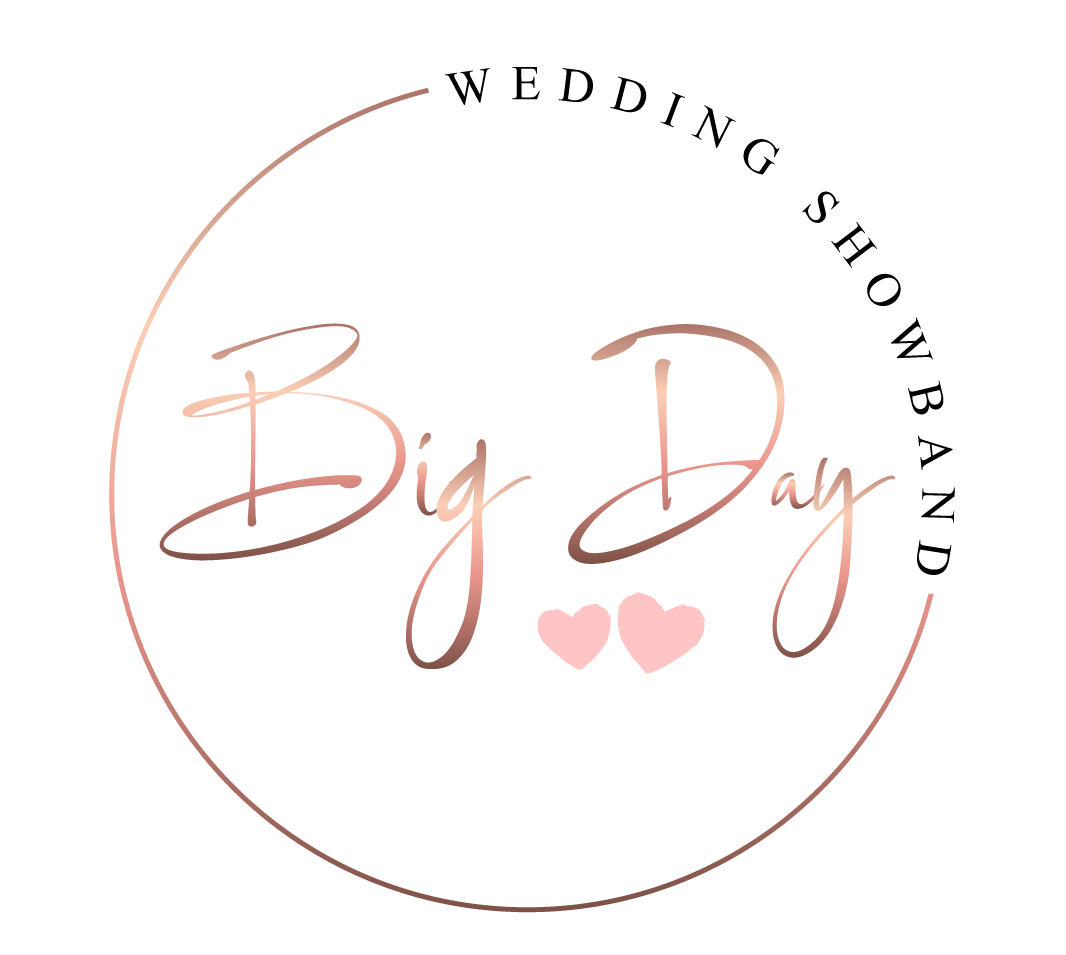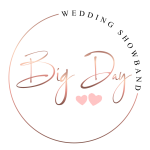 Wedding Showband
The Big Day Showband  are the band of choice for weddings that deserve extra special live entertainment! They are the renowned as one of the most in demand and established wedding bands in the country. With over 10 years of experience and playing at over 1000 weddings and events all over the world, this premier wedding band are passionate about making your big day unforgettable!
Offering high-end, bespoke packages designed for you personally.
This globally successful wedding band pride themselves in offering an unbeatable live music experience. Choose from a 4 to 16 piece made up of elite musicians and vivacious vocalists. Band members have recently worked with major artists including James Arthur, Rod Stewart, The Lighthouse Family,  Imelda May, Kylie….
Rest assured your wedding will go down in history when you book this vibrant, energetic showband!  Enjoy music from every decade performed with modern flare. Smash hits by global superstars including Bruno Mars, Stevie Wonder, David Guetta, Earth Wind & Fire, Justin Timberlake, Calvin Harris, Daft Punk, Florence & The Machine and many more. Endless dance floor anthems that will bring your party to life. The Big Day Showband are undisputedly the go to band for luxury weddings.
BOOKING OPTIONS – BIG DAY SHOWBAND

Please contact us for an accurate quote.
All major credit cards accepted and 0% interest-free payment plans available. 
Please contact us for a quote. As every wedding and event is unique, we tailor our packages to suit you. There are also several factors for us to consider i.e. Peak dates, travel times, off-peak special offers, specific requirements etc. Rest assured, our pricing is always transparent with no hidden costs | GET QUOTE
Price is based on performing 2 x 60 minute sets. Choose any of the following additional booking options when you hire Big Day Showband:
FREE DJ SERVICE – The band always supplement their live performances with FREE DJ music when they are not performing up until midnight.
Manned DJ Service – This option means a band member is always present whilst the music is running, allowing you to request songs and tailor the music to keep the dance floor pumping.
Professional DJ Service – If you're looking for a complete package, choose one of our amazing professional DJs.
Additional Song Request – For iPop to learn and perform an additional song request.
Acoustic Set – 1 x 60 minutes or 2 x 30 minute acoustic sets performed during drinks receptions (includes early arrival from midday)
Additional Band Members- Female Vocals, Saxaphone, Trumpet, Percussion etc.
First Dance Song Professionally Recorded – A truly bespoke version of your special song to keep forever. Recorded, mixed and mastered in a professional studio set up.


With a plethora of line-ups to choose from, it doesn't matter which option you choose, you'll always get a band that turns up with a passion for what they do and this is reflected in the way they perform. Sometimes, you have to remind yourself you're witnessing a band play live as it feels like a mastered recording – they're that good. They bring a quality to your wedding that's hard to match, and it means your party will go down in history for all the right reasons.
When it comes to their playlist, Big Day Showband can play some of the biggest smash hits from all over the world. We're talking Beyonce, David Guetta, Michael Jackson, Katy Perry, Rihanna, and more! Just take a look at their full playlist further down this page to see the sheer variety on offer for your big day. If you want to listen to their live performances, then check out the videos or audio links that are also present on this page.
If you want to hire wedding entertainment that's guaranteed to please, then get in touch with Music HQ today. Hit the enquire button below, and you can start booking Big Day Showband for the best day of your lives. Trust us, it will be the best decision you've ever made.
Big Day Showband Playlist
LISTEN TO BIG DAY SHOWBAND
Live Montage - Various (live)
Uptown funk - Bruno Mars (live)
Rather Be - Clean Bandits (live)
Titanium - David Guetta (live)
Blurred Lines - Robin Thicke (live)
Live Montage 2 - Various (live)